to the office of James W. Hunyadi, M.D., an associate of Plastic Surgery Consultants, Inc. He is pleased to serve your needs in the field of Plastic and Reconstructive Surgery.

DR. JAMES W. HUNYADI
Certified by the American Board of Plastic Surgery, Dr. Hunyadi is also a member of the American Society of Plastic Surgeons, Inc.
:::: more

INFORMATION
If you wish to know more about a certain procedure, office policy, or if you have any comments, please call us at
419-291-2000.
:::: more


Plastic Surgery is concerned with the restoration, reconstruction, correction or improvement in the function and/or appearance of body structures that are defective or misshapen by injury, disease, growth and development.

:::::::::::::::::::::::::::::::::::::::::::::::::::::::: more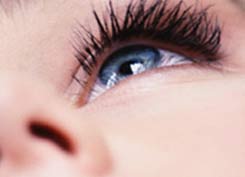 Directions to our office:
Our office is located at 2121 Hughes Drive, Suite 920 of McIntosh Tower on the campus of The Toledo Hospital. :::: more
Plastic Surgery Consultants | 2121 Hughes Drive | Suite 920 | Toledo, Oh 43606-5140 | 419.291.2000
&copy 2003 Copyright. Plastic Surgery Consultants. All rights reserved.